SPP2 Solar Power Project
SPP3 Solar Power Project
SPP4 Solar Power Project
SPP5 Solar Power Project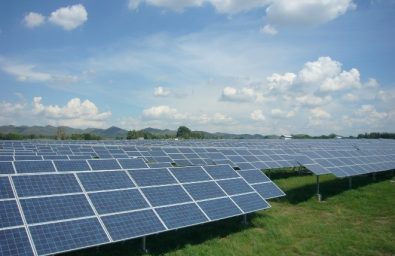 Electricity Generating Public Co., Ltd. (EGCO Group) runs about two dozen of power plants, including the four solar power projects in Thailand captioned above. Utilizing sunlight as energy source, these power plants rated at approximately 30 MWAC in total generate and export green electricity to Thai's national power grid.
With the total contracted capacity of 30 MWAC for grid export, the project can supply approximately 60,360 MWh of net electricity to the grid per annum.
These four power plants are all developed and operated by an individual project company. Each of these companies is wholly owned by EGCO Group.
Project
Company
Installed capacity

(MWDC)

Contracted capacity for grid export

(MWAC)

Estimated electricity export

(MWh/y)

SPP2
SPP Two Co., Ltd.
9.506
8
15,678
SPP3
SPP Three Co., Ltd.
9.628
8
16,010

SPP4

SPP Four Co., Ltd.
7.135
6
12,056

SPP5

SPP Five Co., Ltd.
9.558
8
16,616
Registration under the Clean Development Mechanism
All four projects have been registered as a Clean Development Mechanism project under the United Nations Framework Convention on Climate Change in 2012.
Commercial operation and carbon credits issuance
All four projects have started its commercial operation and have been under full operation since their commercial operation dates (COD). The first carbon credits issuance was approved in 2015, contributed to 68,003 tonnes of CO2 emission reductions altogether.
Project
Location
COD
First carbon credits issuance
 
 
 
Approval date
Carbon credits issued

(tCO2)

SPP2
Saraburi province
May 2012
Sep 2015
18,162
SPP3
Srisaket province
Feb 2012
Aug 2015
17,707
SPP4
Srisaket province
Jan 2012
Oct 2015
13,777
SPP5
Roi Et province
Jun 2012
Sep 2015
18,357