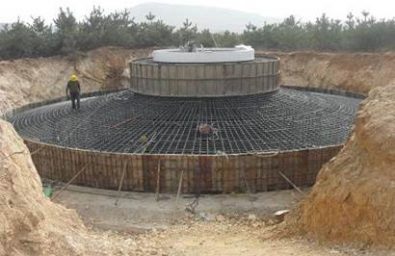 The project involves the installation and operation of a 48 MW greenfield wind power plant for carbon-neutral electricity generation in Shandong province of China.
32 units of wind turbines with a rated capacity of 1.5 MW each were installed at the project plant, which is connected to the Shandong Power Grid, a sub-grid of the independent regional grid of the North China Power Grid. Once the plant comes into full operation, there is approximately 104,800 MWh of net electricity produced for grid export per year.
All the wind turbine generators are erected across Daxindian Town, Liujiagou Town and Chaoshui Town, which lie in the southeast of Penglai City that is situated in the most northern part of the Shandong Peninsula.
CLP (Penglai) Wind Power Limited
Registration under the Clean Development Mechanism
The project has been registered as a Clean Development Mechanism project under the United Nations Framework Convention on Climate Change (UNFCCC) in 2012.
The project has commenced construction in February 2011 and has been put into commercial operation since December 2011.
Issuance of carbon credits
The request of the first carbon credit issuance was approved by the UNFCCC in September 2013, contributed to 95,552 tonnes of CO2 emission reductions during the period between January 13, 2012 and January 31, 2013.