Wang Phloeng Solar Power Plant Project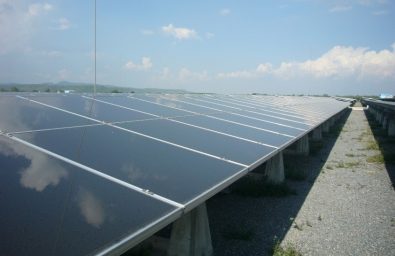 Owned by Natural Energy Development Co., Ltd. (NED), this 8 MW greenfield solar photovoltaic power plant generates and supplies its net carbon-neutral electricity to the national power grid via Provincial Electricity Authority of Thailand.
This 8MW Wang Phloeng Solar Power Plant is the second solar power plant developed by NED, after the implementation of the 55MW Lopburi Solar Power Plant. Both plants are situated in Khok Samrong district of Lopburi province in Thailand and adjacent to each other.
Natural Energy Development Co., Ltd.
Registration under the Clean Development Mechanism
The project has been registered as a Clean Development Mechanism project under the United Nations Framework Convention on Climate Change in 2012.
The project has started its commercial operation in May 2013 and has been under full operation since then.
Issuance of carbon credits
The request for first carbon credit issuance was approved in July 2014, and the project has achieved 5,878 tonnes of CO2 emission reductions.