Biogas Project Florindo, Tulung Buyut (CDM ref. 7645)
Biogas Project Florindo, SB7 (CDM ref. 7982)
Biogas Project Florindo, Sukaraja (CDM ref. 8004)
Biogas Project Florindo, Rumbia (CDM ref. 8077)
Biogas Project Florindo, Tanjung Bintang (CDM ref. 8141)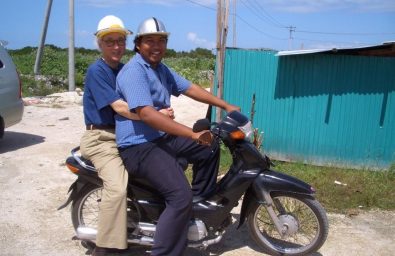 PT. Florindo Makmur manufactures starch products from cassava in Lampung province, Indonesia. The starch plants produce a high organic content wastewater, which emit methane when treated in the anaerobic open lagoons.
The Project will involve the installation and operation of an anaerobic digester to treat wastewater and methane recovery systems to capture the methane generated from the treatment system. The newly installed digester will facilitate the growth of the microorganisms under anaerobic condition to digest organic materials in the wastewater.
The Project will also install a new power generation system using captured methane from anaerobic digestion. The power generated from the 1.063 of gas engine systems will be solely used to supply electricity to starch plants. An open flare is also installed for use in any emergency situation.
Florindo Makmur
Registration under the Clean Development Mechanism
The projects were registered in 2012 as Clean Development Mechanism (CDM) projects under the United Nations Framework Convention on Climate Change.
Issuance of carbon credits
Each project is expected to issue over 22,000 tonnes of CO2e emission annually.